(8) SATURDAY FAMILY FRIENDLY (90 Minute) COMPUTER CODING CLASSES for K12 STUDENTS ($75 for 8 Saturdays***) +[OPTIONAL] Chromebook Rentals
About this Event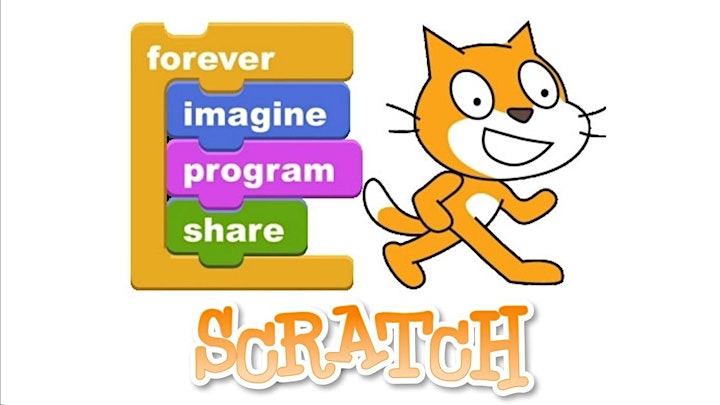 PAYMENT PLANS ARE AVAILABLE (see below)
#OpportunitesMatter #ComputerScience #STEM #TechCORE2 #YesWeCode
CODING WORKSHOPS (Most Classes, No Experience Necessary)
—————————————————————————
TIME SLOT T1 (10:00 am – 11:30 pm)
1A) Parent & Me: Intro SCRATCH Coding** (for students grades K – 2nd)
1B) Young Coders: Intro SCRATCH Coding (grades 3rd to 5th)
1C) Mid Level Coders: Intro to SCRATCH Coding (grades 6th to 8th)
1D) Adult Technology Workshop (TBD)
TIME SLOT T2 (12:00 pm – 1:30 pm)
2A) SCRATCH Gaming Coding w/ Robotics (grades 1st to 8th) (must be a returning student or have prior SCRATCH experience. Not for beginners.)
2B) Introduction to Python Coding (grades 6th to 8th)
2C) Young Coders: Intro SCRATCH Coding (grades 3rd to 5th
2D) Adult Technology Workshop (TBD)
TIME SLOT T3 (2:00 pm – 3:30 pm)
3A) HIP HOP + STEM Music Production (grades 7th to 12th grades)
3B) Introduction to Python Coding (grades 7th to 12th)
3C) Video Production for Social Media (grades 7th to 12th)
3D) Adult Technology Workshop (TBD)
COMPUTER CODING is a global movement, and career path within S.T.E.M. (Science, Technology, Engineering and Math)! However many of our Philadelphia youth can only 'play' on their SmartPhones and computers, yet not 'program' them!
This course will help to get your young, grades Kindergarten, Elementary, Middle School and High School student on the path of being a "Digital Creative", soaring past being merely a technology consumer.
ALL STUDENTS WILL BE PROVIDED A E-MAIL ACCOUNT ON TECHCORE2.NET FOR ACCESS TO OUR PRIVATE GOOGLE CLASSROOM & ZOOM PLATFORM.
* The *New* TC2 T-shirt is is a great optional gift for your student!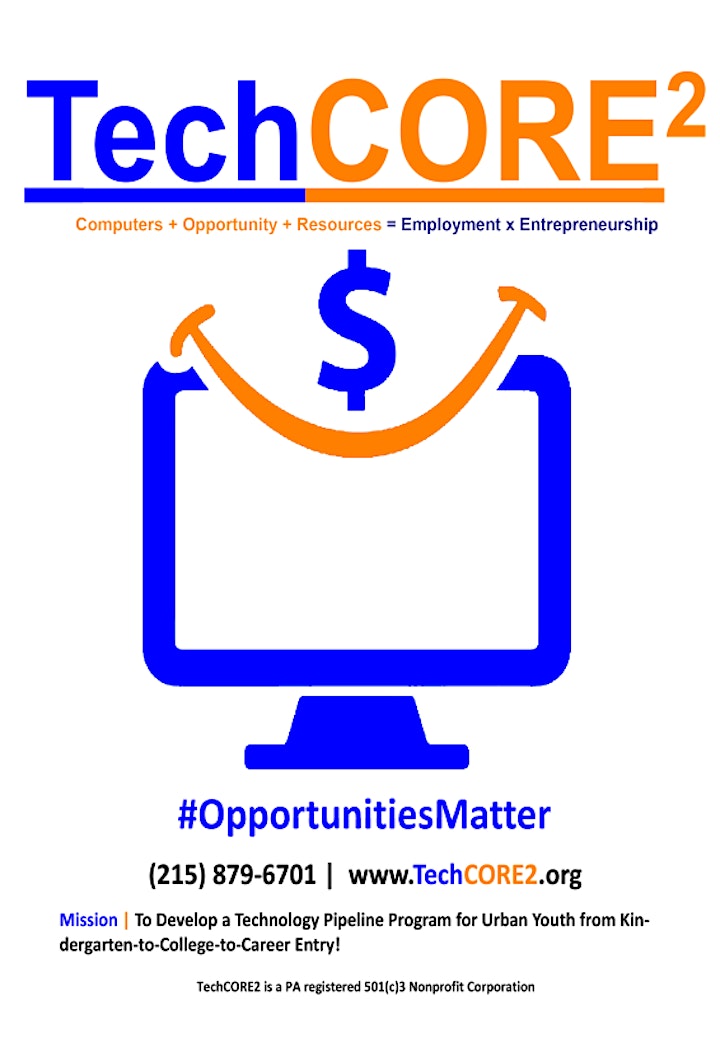 PROGRAM FEE $75 for (8) Saturdays if registered by Friday 0/18/2020, $100 after until registration close on Saturday 10/3/2020.
NEED A PAYMENT PLAN? Deposit $25.00 Balance $50.00 Weekly or Bi-weekly Payments thru 10/9/2020 via Paypal (see below)Discount Code: PayPlanDep25/Bal50
WANT TO AVOID TICKET FEES?Use either Paypal "Friends & Family" or Check to avoid those pesky fees. Be sure to include in the "Notes" section the details 1) Full Name 2) E-mail 3) Ticket Type(s) and 4) Qty of tickets
•PAYPAL "Friends & Family": send to register@techcore2.org